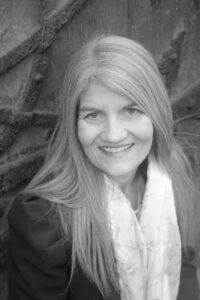 Joanna Campbell is a full-time writer from the Cotswolds. Her short stories have been published in numerous literary journals, including Mslexia, The New Writer, Writers' Forum, where she won the monthly competition four times, and The Yellow Room, as well as in anthologies from, among others, Salt Publishing, Cinnamon Press, The Exeter Story Prize, Rubery Book Award, Stroud Short Stories, Spilling Ink, Earlyworks Press, Unbound Press, Retreat West, The Bridport Prize and two volumes of The Bristol Short Story Award.
In 2011, she came second in The Scottish Writers Association's contest with The Biology Lesson and won the Exeter Writers competition with Until Planets Slip Their Tracks.
In 2013, The Revival of Clara Petacci was runner-up in the Mitchelstown Literary Society's William Trevor/Elizabeth Bowen competition. Also in 2013, Following Candace was published in The Salt Anthology of New Writing and Fragments Left Behind won the local prize in the Bath Short Story Award.
Her short story, Upshots, won the 2015 London Short Story Prize. In 2017, Bath Flash Fiction Award published her novella-in-flash, A Safer Way To Fall and her short story, Much, came second in The 2017 Exeter Story Prize.
In 2018, her short story, My Name is Jennifer, won the Magic Oxygen Literary Prize and Home Improvements came second in the Retreat West Short Story Competition judged by Alison Moore. Nearly There was chosen for publication in 24 Stories of Hope for Survivors of the Grenfell Fire, edited by actress, Kathy Burke. In the same year, Brad's Rooster Food, shortlisted in the Royal Academy Pin Drop Award, was chosen for A Short Affair, an anthology published by Simon and Schuster.
Her flash fiction has been widely published over the years, including five times in the NFFD anthologies. In 2017, her flash-fiction piece, Confirmation Class, came second in The Bridport Prize, for which her short stories have been shortlisted eight times, and Summer 1976 won a quarterly Retreat West Flash Fiction competition. In 2018, Boy in a Bearskin won the TSS Flash 400 competition.
Her short story collection, When Planets Slip Their Tracks, published in hardback by Ink Tears, was shortlisted for the 2016 Rubery Book Award and longlisted for the 2017 Edge Hill Short Story Prize.
In 2015, Brick Lane published her first novel, Tying Down The Lion, about a family's 1967 road trip to Berlin, which was longlisted for the Guardian's Not the Booker Prize.
Joanna is currently working on two new novels, one of which, The Days Between The Hours, was judged second by novelist Katie Fforde in The 2018 Stroud Book Festival competition.
Find her online at Joanna-Campbell.com.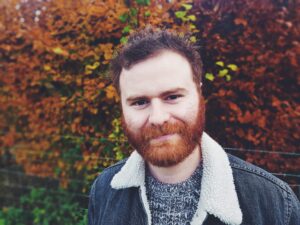 Santino Prinzi is a Co-Director of National Flash Fiction Day in the UK, a Consulting Editor for New Flash Fiction Review, and is one of the founding organisers of the annual Flash Fiction Festival. His flash fiction pamphlet, There's Something Macrocosmic About All of This (2018), is available from V-Press, and his short flash collection, Dots and other flashes of perception (2016), is available from The Nottingham Review Press. As well as a nominee for the Best Small Fictions, Best Microfictions, and the Pushcart Prize, his writing has been published in various magazines and anthologies, including Flash: The International Short-Short Story Magazine, Jellyfish Review, And Other Poems, The Airgonaut, Stories for Homes Anthology Vol.2 and many more. To find out more follow him on Twitter (@tinoprinzi) or visit his website: santinoprinzi.com