Submissions for the 2019 National Flash Fiction Day Anthology are now open, and this year will be more exciting than ever!
Our theme is filled with possibility…or not! Our theme can reveal secrets to us and it can keep danger hidden. Is our theme trying to keep everyone from getting in, or is our theme trying to keep you from getting out? Knock, knock, who's there? It's our theme: Doors!
We want you to open the door to stories wild with imagination. We're looking for those creepy mysteries about doors we can't find the key to. We want those funny tales of frustration when doors do exactly what they're supposed to when we don't want them to. Maybe the stories you want to share are about metaphorical doors, filled with the disappointment of doors that are closed to us or brimming with excitement at new opportunities. Whichever door you decide to write about, make sure it's your best and that is fewer than 500 words!
The co-editors standing in the doorway of this year's anthology are Joanna Campbell and Santino Prinzi. Submissions are open from Friday 4th January 2019 until Friday 15th March 2019, 23:59pm GMT.
Please read our submission guidelines carefully before submitting.
---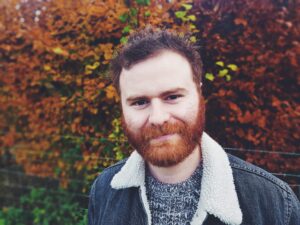 Santino Prinzi is a Co-Director of National Flash Fiction Day in the UK, a Consulting Editor for New Flash Fiction Review, and is one of the founding organisers of the annual Flash Fiction Festival. His flash fiction pamphlet, There's Something Macrocosmic About All of This (2018), is available from V-Press, and his short flash collection, Dots and other flashes of perception (2016), is available from The Nottingham Review Press. He is also a reviewer of flash fiction collections and novellas-in-flash for various outlets. As well as a nominee for the Best Small Fictions and the Pushcart Prize, his writing has been published in various magazines and anthologies, including Flash: The International Short-Short Story Magazine, Jellyfish Review, And Other Poems, Ink Sweat & Tears, The Airgonaut, Litro Online, Stories for Homes Anthology Vol.2 and many more. To find out more follow him on Twitter (@tinoprinzi) or visit his website: santinoprinzi.com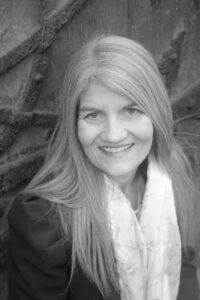 Joanna Campbell is a writer from the Cotswolds. Her short fiction has been published in numerous literary journals and anthologies. For example, her short story, Upshots, won the 2015 London Short Story Prize. In 2017, Bath Flash Fiction Award published her novella-in-flash, A Safer Way To Fall. Her short story, Much, came second in the 2017 Exeter Story Prize. In 2018, Brad's Rooster Food, shortlisted in the Royal Academy Pin Drop Award, was chosen for the Simon and Schuster anthology, A Short Affair. Her flash fiction has been widely published, including five times in NFFD anthologies. In 2017, Confirmation Class came second in the Bridport Prize, for which her short stories have been shortlisted eight times. In 2016, her solo collection, When Planets Slip Their Tracks, was published in hardback by Ink Tears and shortlisted for the 2016 Rubery Book Award and longlisted for the 2017 Edge Hill Short Story Prize. In 2015, Brick Lane published her first novel, Tying Down The Lion, which was longlisted for the Guardian's Not the Booker Prize. Joanna is working on two new novels, one of which, The Days Between The Hours, was judged second in the 2018 Stroud Book Festival competition. You can find her online at Joanna-Campbell.com.