We had to cancel our NFFD 2020 live event, so we've brought our celebration online. In our Flash Feast series, we've invited some flash superstars to share some videos and posts over the course of the day.
In our second Flash Feast, Jonathan Cardew of Bending Genres shares some insights about fun and form in flash...
Eighteen Bullet Points, or (re)Forming Flash,
Making It Not Crap
by Jonathan Cardew
If you are like me and you're rubbish at writing and you've got nothing of real worth to say and you're just counting down the minutes on this earth waiting for inspiration, then you might just need to form the crap out of your flash.
By form, I mean structure. By structure, I mean a straightjacket.
Paragraphs are a straightjacket.
But we're bored of paragraphs, aren't we?
When we write a well-structured paragraph, with a nice lead in and logical close, we want to kill ourselves, don't we?
Every woman and her labradoodle has written a paragraph.
We are not every woman and her mixed breed canine.
So, we're going to blow the pants off form!
We're going to do what Jennifer Fliss does in

Barren Magazine

and we're going to write a story on the side of a cleaning product bottle.
We're going to forget about narrative ENTIRELY (well, not entirely) and we're going to write a list of objects like Thaddeus Gunn does in

Kenyon Review Online

.
We're going to madlib a story like Kim Magowan does in her flash over at

Okaydonkey

.
We're going to read EVERYTHING at

Diagram

because form is the name of the game there, and we're definitely going to read everything there right now this instant.
There is no such thing as crap writing.
We just sometimes need bullet points.
Bullet points are a liberation!
Also, paragraphs are fine.
---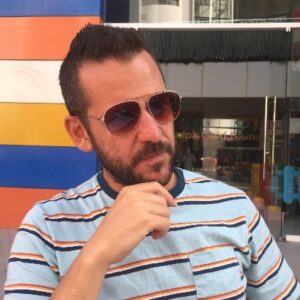 Jonathan Cardew is a contributing editor for Best Microfiction and blog editor/ workshop leader for Bending Genres. His flash fiction appears or is forthcoming in SmokeLong Quarterly, wigleaf, Passages North, Atticus Review, Craft Literary, Superstition Review, and others. Originally from the UK, he lives in Milwaukee, Wisconsin.
For more craft articles and workshops on hybrid writing, check out the Bending Genres website.