Welcome to the third in a series of interviews with this year's National Flash Fiction Day anthology editors and micro fiction competition judges! This week, Santino Prinzi speaks with Diane Simmons about judging this year's micro fiction competition, and the release of her debut flash fiction collection...
Santino: Your debut flash fiction collection Finding a Way will be published this week by Ad Hoc Fiction Press. Congratulations! Would you mind telling us a little bit about the collection and how it came into being?
Diane: Thank you, Tino. Finding a Way is being published on the 9th February. It is a collection of 51 connected flashes on the theme of grief. Told from various points of view, it follows a family over a three and a half year period as they navigate loss. Following the death of my daughter, Laura in 2015, I wrote almost exclusively about grief for a while and it occurred to me that this might be an interesting subject for a collection. It also occurred to me that the stories may help people in some way – both those grieving and those dealing with someone they know who is experiencing grief. Originally intended as a pamphlet, Ad Hoc Fiction approached me in January 2018 offering publication if I turned it into a full collection.
Santino: Though you're no stranger to flash fiction and judging competitions, this is your first year judging National Flash Fiction Day's micro fiction competition. What excites you about judging for this competition and what will you be looking for as a judge?
Diane: Winning third prize in NFFD's micro competition in 2015 is one of my writing highlights, so to now help judge the competition is really exciting.  I'm a bit of a fan of flashes with a story to them – a beginning, middle and end. I often prefer realistic stories, but having said that, I'm constantly surprised and delighted by stories that don't fit my criteria, often enjoying things with a touch of surrealism. I would just advise people to write what they want to write and not try and guess what a judge might favour.
Santino: If flash fiction were a type of food, what would it be and why?
Diane: My first thought was that it should be something I could eat quickly, but that would also be filling and satisfying, but then I thought maybe a curry. If you eat a curry in a restaurant that really knows its stuff, then you can taste every individual spice, but each spice adds up to a wonderful overall taste. I think this is a little like a flash – with so few words every word has to zing and contribute something.
Santino: You've read your flash fiction at various live events and on the radio. Has reading your work at events helped you grow as a writer in any way? What advice would you give to writers who may be nervous about reading or may have never read at an event before?
Diane: I used to be terrified at the thought of reading out loud to an audience. But now I enjoy it and it has really helped my confidence as a writer. Seeing and hearing an audience react to a story (whether they are laughing or crying) is a very rewarding thing. I think it's really important to practise reading and I start weeks before and record loads of versions on my phone. When I first started reading to an audience, I would grab any friend who came through my door and make them listen to me practise. That really helped me get over my nerves – if you can read in front of someone you know, then doing it in front of a bunch of strangers is not such a problem. I never read from a book, but print out my story in large print and mark dialogue in colour (with a different colour for each speaker). I also read very slowly so the audience has time to take it in and I also try to look up and engage with the audience, though this is difficult to do and can sometimes lead to me losing my place.
Santino: You're holding an online launch for your debut flash collection on Monday 11th February. Can you tell us more about it? What can we expect and how can we check it out?
Diane: My online launch will be a Facebook event from 8-9pm on the 11th February and will be an open group so that everyone can join in. I think it will be really wonderful to get together lots of my friends from all over the world. There will be films of me reading a few stories and also one of Jude Higgins interviewing me. Hopefully, there will be lots of chat about the book too. There will also be virtual wine, crisps and possibly chocolate brownies. Everyone can join in here: https://www.facebook.com/events/1112066998950546/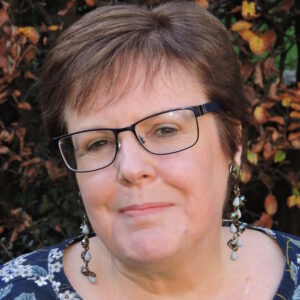 Diane Simmons is a writer, editor, a co-director of National Flash Fiction Day, and part of the organising team for Flash Fiction Festivals UK. She has been an editor for FlashFlood, a flash fiction judge and for three years was a reader for the Bath Short Story Competition. Her fiction has featured in a variety of anthologies and publications including Mslexia; New Flash Fiction Review; To Carry Her Home, BFFA Vol One;The Lobsters Run Free, BFFA Vol 2; Flash Fiction Festival, Vols One and Two; Flash I Love You (Paper Swans); FlashBack Fiction; Micro Madness; and six National flash Fiction Day UK anthologies. In 2009 she won second place in ITV's This Morning National Short Story Competition and since then has been placed in many flash fiction and short story contests, including the HISSAC flash prize; the NFFD micro competition; Writers' Forum Short Story Competition; Worcester Literature Festival Flash Competition; 99 Fiction; NAWG; and The Frome International Short Story Competition. Her stories have also been shortlisted for numerous competitions, including the Bath Flash Fiction Award; Exeter Flash; and Flash 500. Her debut collection of flash, 'Finding a Way' is being published by Ad Hoc Fiction in February 2019. She tweets @scooterwriter. You can learn more about Diane at https://www.dianesimmons.co.uk/.
SUBMISSIONS ARE NOW OPEN for this year's National Flash Fiction Day Anthology and Micro Fiction Competition. Submissions close on 15th March 2019. For more information, please visit our Anthology and Competition pages.  
We are also trying to secure funding to offer free entries to disadvantaged and marginalised writers. If you would like to help us do this by donating entries, please contact us at nationalflashfictionday@gmail.com.