National Flash Fiction Day has been celebrating flash since midnight, but Small Green Shoots is way ahead of us -- they have been celebrating all week!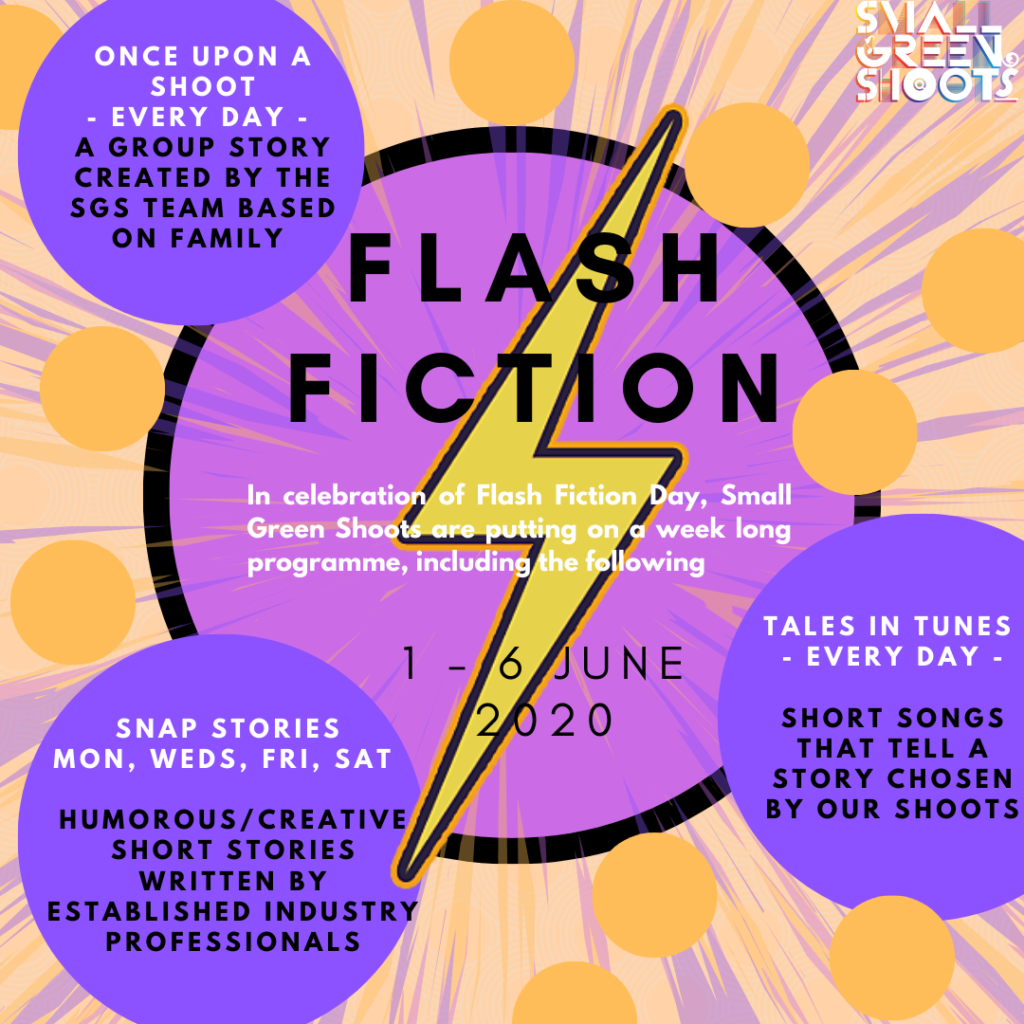 National Flash Fiction Day and Small Green Shoots are sharing a common 'family' theme this year, and we're excited to see all the fantastic new work that has come out of this intensive week of creativity. Do have a look at everything that's going on; you can find links to everything via Instagram @smallgreenshoots and Twitter @smallgreensh00t.
Small Green Shoots is an arts organisation dedicated to running transformational arts projects to improve life chances for young people.  It was founded in 2009 with aim of giving young people from disadvantaged backgrounds an opportunity to engage with music and the arts, and to use these experiences as a springboard for their future. You can find out more about their story, their work, and ways to support them here.
Huge congratulations to everyone involved in Flash Fiction Week; let the celebrations continue!